Rhythm Of The Dead: A shooting action game with music (PC)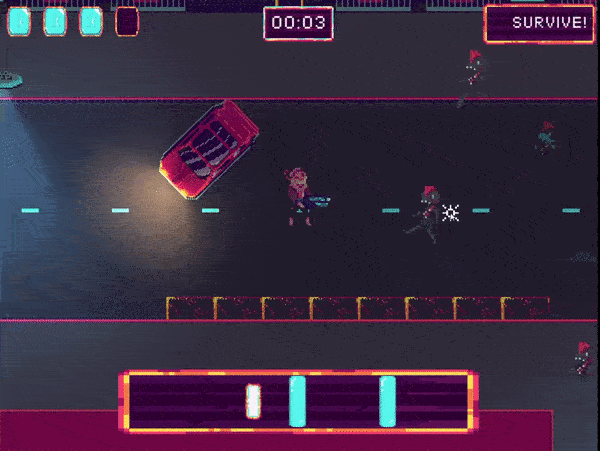 Rhythm Of The Dead is an action and shooting game where you need to exterminate your enemies following the rhythm of the music. Their weapons work only when they are used within the notes that accompany the song and, for that, it is necessary to shoot within the right time while controlling your character and aiming at zombies.
The demo has only two stages and has two weapons available: a pistol and a sword. It is up to you to use them in the best way avoiding getting hit and not missing the tempo of the song.